LNG As Molecule (LAM) – Sourcing LNG as Molecule (LAM) can include sophisticated contracts with nuances that will affect your bottom line. Gasgrows team has years of expertise in negotiating LNG contracts all over the world. Quality of LNG is important. What one customer deems as a high-quality LNG product; another customer could assess the same LNG as low quality for their needs? Quality of LNG affects the logistics cost as well. Methods of contractual measurement is another critical aspect that requires understanding in sourcing of LNG as Molecule.
Gasgrows offers its customers gain clarity on their LNG purchases. Even better we can procure it for them. We will enable the simplicity, transparency and savings that you expect from a fuel contract.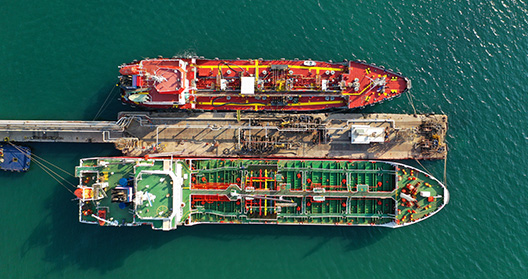 LNG Virtual Pipeline (LVP) – When it comes to challenging terrain, long distances or the lack of large consumption centers, the installation of conventional pipelines becomes unfeasible. Under these conditions, transportation of LNG to remote can be a significant portion of your landed cost of LNG price. Gasgrows fleet of existing tankers act as a Virtual Pipeline which expands the reach of the natural gas distribution infrastructure. Thus, improving the resilience of India's energy network, making it better able to meet increased energy demand from industry, commercial establishments and its citizens.Access to gas networks supplied by the Gasgrows Virtual Pipeline allows users to meet their whole range of needs, save on fuel and energy costs. 10MT, 18MT tankers and ISO-containers are the core of the Gasgrows Virtual Pipeline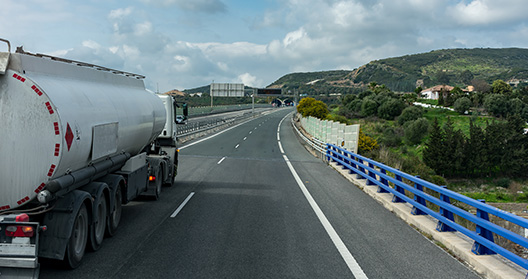 system, and they allow to set up flexible service ranges for different types of consumers, whether their demand is characterized by gas volume, logistics or place of consumption. Their safety mechanisms meet the highest global standards for natural gas transport and storage devices:
All our fleet is HSE compliant as per European standards and multi-terminal compliant

Our fleet has following features –

Unloading hose pipes for emergency evacuation
ESP safety lighting to comply HSE safety

Every tanker would have well qualified 2 drivers to ensure seamless &uninterrupted delivery of LNG
LNG Satellite Plants (LSP) – Gasgrows can provide uninterrupted LNG supply to industrial (process) and commercial establishments outside the gas pipeline network. From design to start up, Gasgrows facilitates your clean energy transition by providing fully automated LNG Satellite Plants
Design as per International standards incorporating local regulations and safety providing load calculation and layout

Design & manufacturing of the LNG storage tank, vaporizer& control cabinet to specific customer requirement and usage pattern

Management of Logistics (Transport & Crane operations) for all the needed equipment in special convoy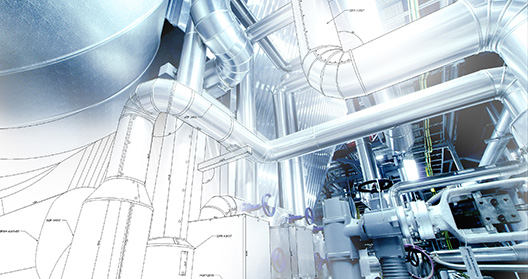 Installation of the complete station including tank, vaporizer(s), odorizer, safety equipment, PLC & connexions with necessary testing

Turnkey Solutions with remote operation monitoring and control

commissioning & start up
LNG As Fuel (LAF) – Natural Gas is a reliable alternative for industry both as fuel and feedstock (hydrogen and petrochemical production). It significantly reduces local air pollution and carbon emissions compared to different oil products or coal. Natural gases are particularly suitable for use as a fuel for combined heat and steam production as well as in combined heat and power (CHP) production.With its own switching to natural gas or LNG from oil means complete removal of SOx and particles, and reduction of NOx emissions of up to 85 percent. In addition, natural gases also reduce CO2 emissions by at least 20 percent.Natural gas can also be mixed with renewable biogas to form a sustainable way to produce energy.
Gasgrows have expertise and the means to take care of the whole LNG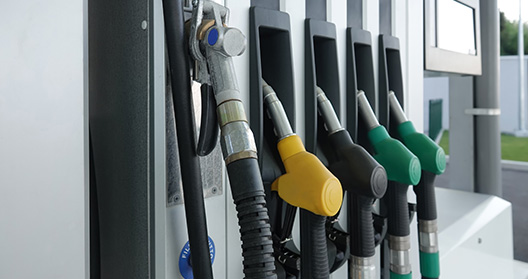 supply chain. We are happy to help you find the solution that best fits your company's needs.Gasgrows has partnered with Gas Burner manufacturers to provide integrated solutions, to replace furnace oil, diesel and LPG with LNG, improving combustion efficiency, reducing air pollution significantly and lowering operation cost.
LNG As Power (LAP) – Distributed power generation refers to the placement of individual, smaller sized electric generation units at residential, commercial, and industrial sites of use. These small-scale power plants, which are primarily powered by natural gas, operate with small gas turbine or combustion engine units, or natural gas fuel cells.
Gasgrows provides advanced, distributed power generation system that delivers reliable, resilient, clean and affordable energy, particularly in areas of high electricity costs. It also provides complete CCHP application, whereby clean exhaust can be used to drive anabsorption chiller to meet your data center's air conditioning needsthat's virtually electricity-free and cuts operating costs. CCHP application utilizes the waste heat energy to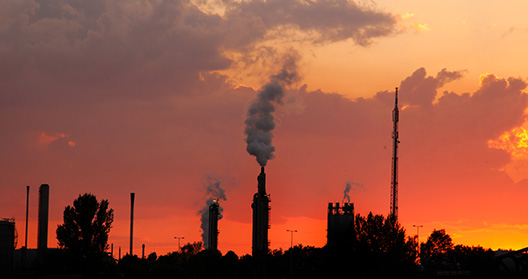 to support your building's heating needs. Hence, one can automaticallyswitch between cooling and heating as needed with the advanced functionality and reliability ofGasgrows solutions as highlighted below:
Clean-and-green (ultra-low exhaust emissions)

99.999999% availability

IT-grade power

Up to 90% fuel efficiency

Multiple power modules – no single point of failure

No indoor floor space required (or associated costs)

Expands to match load growth
In addition, our solution is easily integrated into corporate environments due to its aesthetic design, compact physical footprint, minimal noise profile and no harmful emissions
LNG On Wheels (LOW) – Gasgrows is working to promote LNG as Automotive fuel in the country. There is a new automotive fuel revolution happening in India. In Phase-I, Petronet LNG aims to develop LNG trucking corridors on Delhi-Mumbai and Kochi- Mangalore sections. In Phase-II, it aims to develop five corridors across Jammu-Delhi-Mumbai, Delhi-Chennai, Mumbai-Chennai, Delhi-Bangalore and Kandla-Mumbai-Kochi. In Phase-III, it plans to launch pan-India services.
Gasgrows has committed to investing in the development of the low-emission gas market, thereby facilitating investment in the construction of LNG Refueling infrastructure for heavy-duty vehicles by the beginning of the FY21. The investment will multiply the size of the India's heavy-duty vehicle gas filling station network, enabling considerable emission cuts.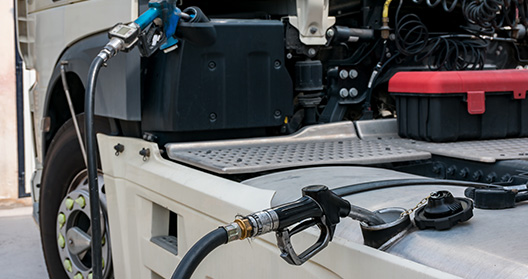 In addition to heavy-duty transport, we offer LNG for marine usage. With us, you will find competitive pricing models and enterprise-level fuel solutions to suit all needs.