Origination – Originated in 2019, Gasgrows is a customer small-scale LNG solution provider at the forefront of the fastest growing sectors of alternative fuel distribution. Gasgrows provides faster, safer and cheaper small-scale LNG solutions including LNG procurement, LNG transportation, and LNG onsite equipment and support for end usage of LNG – 'LNG as Fuel' and 'LNG as Power'.
Gasgrows has partnered with terminal and best technology companies working in the area of LNG and power generation to bring the most advanced solutions to India in the most cost-effective manner. Gasgrows is promoted by experienced professionals having established and proven track record in the areas of oil & gas supply chain, commodities trading, logistics, banking and finance.
Mission – Gasgrows' mission is to make clean, reliable, and affordable alternative energy for everyone through a full integration small-scale LNG solutions for off-grid industries, power generation, remote operations, CGDs, marine bunkering and truck refuelling markets.
Strategy – Our strategy is to aggregate volumes from a collective of customers, creating economies of scale within our supply chains that are financially attractive. We work closely with local partners and customers in developing LNG receiving terminals. Our strategy is to source LNG directly from terminals, allowing for lower costs to help stimulate growth of the small-scale LNG market.
Incubation – Incubated by IIT Mumbai SINE (Society for Innovation & Entrepreneurship).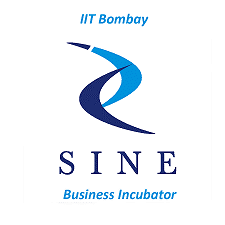 Re-Imagine Small-scale LNG (SSLNG)
Become "Future Ready" replacing conventional approach with Gasgrows ways of working.
| Conventional Approach | GasGrows Approach |
| --- | --- |
| Single Source Focus | Terminal Agnostic |
| Rigid Pricing | 100% Transparency |
| Traditional Financing | Multiple Financing Options |
| Take or Pay | Pay as Per Demand |
| Cash & Carry | Flexi Payment Options |
| Costly | 15 – 20% Cheaper |
| Manage Internal Team | Fully Managed Services |
| Inaccuracies & Error | 100% Accuracy Guaranteed |
| Manual Systems | Fully Automated |
| Slow Response Time | 24 x 7 Availability |

Cost predictability
Become "Future Ready" replacing conventional approach with Gasgrows ways of working.

Sustainability
We reduce enterprise level carbon footprint with no additional scare resource utilization

Flexibility
Our solutions are fully flexible from procure to pay cycle
perspective

Scalability
Modularity of our solutions enable you to scale up your operations as you grow

Reliability
Our operations are fully secured, safe and reliable

Accessibility
Our team is available for 24 x 7 support and troubleshooting

Visibility
All operations are visible in real time basis for you to make your decisions

Multi-usability
Our solutions provide multiple end-usage such as heating, fueling, power and feedstock